St Vincent's centres offer a wide range of free services and practical support which reflect the specific needs of their local communities. We work to empower people who are struggling financially, out of employment, education, social networks and community support to help them build brighter futures.
---
We run nine welcoming St Vincent's centres across England and Wales in Ely, West Yorkshire (Bradford and Leeds), Sheffield, Newcastle, Wirral, Brighton, London (Brixton) and Southend-On-Sea.
 
A community support hub in the Barkerend area of Bradford offering a wide range of free services including ESOL and IT classes, immigration and EUSS support, group activities, gardening and an outreach advice service in the South of Bradford. St Vincent's Bradford also runs a superstore at Rees Way, offering high quality household items, white goods and furniture.

Address: Allenby House, Rees Way, Bradford BD3 0DZ
Tel: 0127 472 6790
Email: info@svphelpinglocally.org.uk 

Learn more

 
---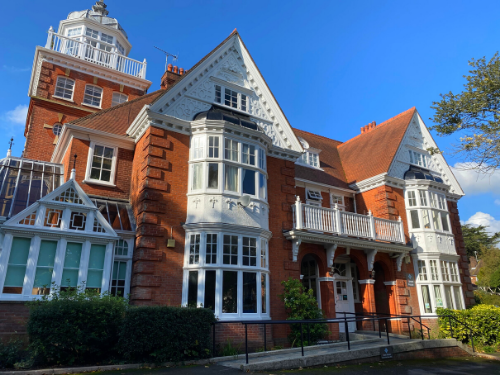 St Vincent's Brighton (Tower House)
St Vincent's Brighton, or commonly known as Tower House, is a warm and welcoming centre dedicated to supporting isolated and older people in Brighton. The centre provides a lunch service, physically and mentally stimulating activities, specialist counseling and advice and a Memory Café for guests with dementia or cognitive decline.

Address: Tower House, London Road, Preston Park, Brighton BN1 6WT
Tel: 0127 354 9604 
Email: towerhouse@svp.org.uk 
 
---
St Vincent's Leeds, a vibrant community hub based in East Leeds, is dedicated to changing lives through advice, support and education. The centre supports the local community with a wide range of free services and group activities, expert debt advice and counselling, emergency food support, a charity shop and community café - all under one roof!

Address: Curtis Building, 4 Berking Avenue, Leeds LS9 9LF
Tel: 0113 248 4126
Email: hello@svp.org.uk
---
St Vincent's Newcastle is a thriving community centre and venue which supports the people of Newcastle. The centre runs Vinnie's café for locals to meet over tea and cake and a pay-as-you-please lunch service to support the local homeless population. St Vincent's also offers emergency food and clothing support, classes, support groups and housing and benefits advice.  

Address: New Bridge St, Newcastle upon Tyne, NE1 2TQ
Tel: 0191 261 6027
Email: stvincentsnewcastle@svp.org.uk
 
---
St Vincent's Brixton is a vibrant arts-oriented community hub based in Brixton, London. The centre offers meaningful and long-term befriending and support people with independent living developing their skills and helping to create longer terms benefits in people's lives. St Vincent's Brixton has a particular focus on children and young people, offering a range of projects and programmes designed to support their educational, personal and social development in a safe and supportive environment. 

Address: St Vincent's Brixton, Talma Road, Brixton SW2 1AS
Tel: 0751 272 2572
Email: JaneDR@svp.org.uk
---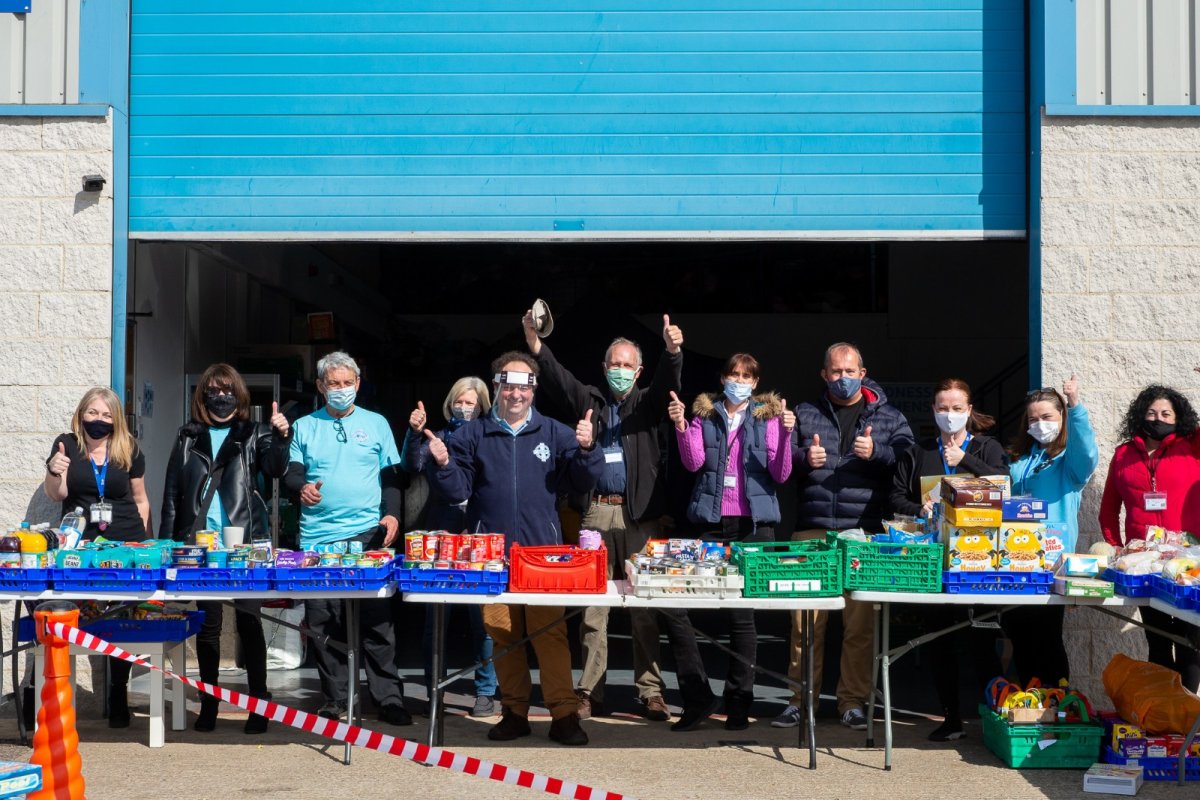 St Vincent's Southend-On-Sea
St Vincent's Southend-On-Sea is a Community Support Project of the St Vincent de Paul Society (England and Wales) which supports vulnerable people in the local area. 
They offer a friendly, non judgemental and unique "wrap around" service tailored to the needs of the individual. The centre also provides foodbank services, hot meals, in and outreach support, homelessness support, household items and clothing, counselling, dementia support and a befriending service.

Address: Unit 9, Victoria Business Park, Short Street, Southend-On-Sea SS2 5BY
Tel: 0170 259 2980
Email: southendsupport@svp.org.uk
---
St Vincent's Wirral is a new community support centre in Birkenhead that is dedicated to helping those affected by poverty, isolation, addiction and homelessness. St Vincent's Wirral, run and managed by the St Vincent de Paul Society (SVP), aims to provide a welcoming hub for the people of the Wirral.
Located on Grange Road West, the building, formerly the Merseyside Centre for Deaf People, hosts a foodbank and a daily afternoon drop-in café, which will reach out to people in need and offer signposting to local service providers who can provide specialised support.

Address: St Vincent's Wirral, 15-19 Grange Rd West, Birkenhead, CH41 4BY
Tel:  0791 7922 207
Email: tbc
---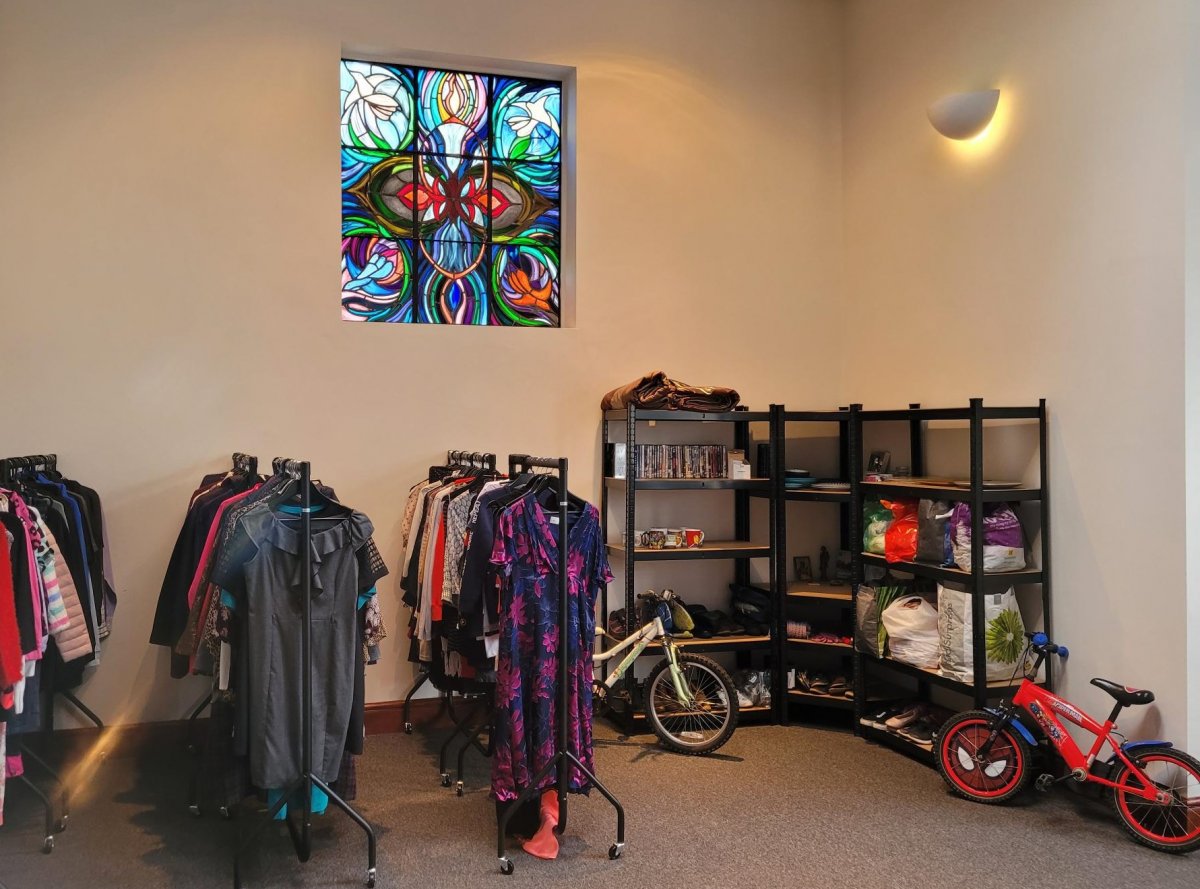 St Vincent's Ely Bridge
St Vincent's Ely Bridge in Cardiff is at the heart of the community, providing a welcoming environment where confidence, skills and well-being can be nurtured. The centre provides the building blocks and practical support to turn problems into positive futures for everyone in the area.
Based around a vibrant community café, families can gather in a safe and welcoming space to chat, relax and learn together at after school clubs, cookery lessons and parenting classes.
The team at St Vincent's Ely Bridge offers support to turn accommodation into a safe and secure home, providing white goods and furniture essentials to families in need. There is support and advice for people on probation, those looking for work and anyone suffering debt and housing problems.

Address: St Vincent's Ely, Mail Road, Cardiff, CF5 4AG
Tel: 0750 0170 764
Email: nathanH@svp.org.uk