Make a real difference in your community by volunteering at the SVP.
Ways to Volunteer
We need you now! Volunteering at the SVP can be a very fulfilling and rewarding experience. There are many ways to get involved: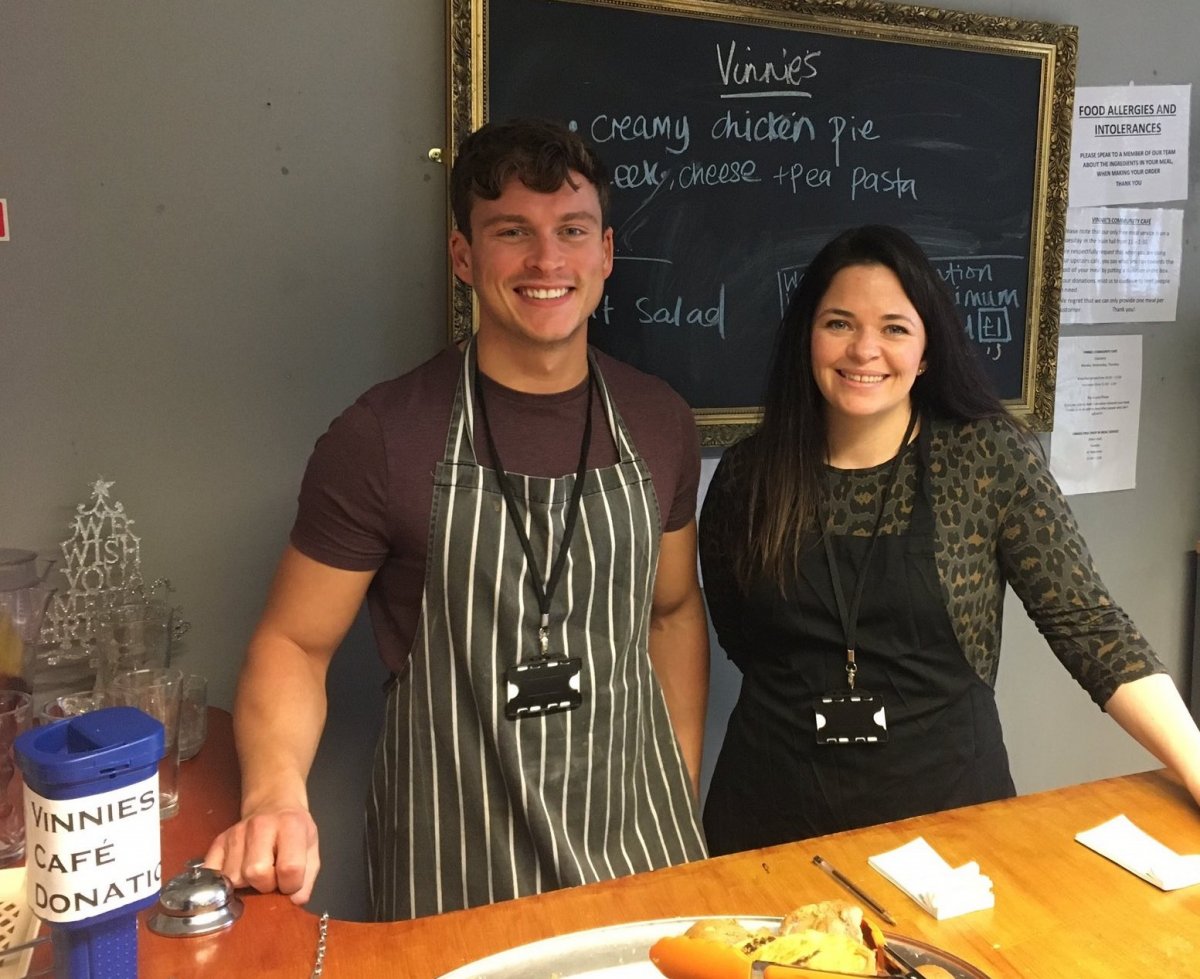 Why volunteer with the SVP?
Support your local community.
Gain new skills, knowledge and experience.
Meet new people and be part of a friendly team.
Spend quality time away from work or a busy lifestyle.
What you can expect from us
Reasonable expenses.
Full induction and training. 
Ongoing support and development.
Contact us to find out more about volunteering
Volunteer at a St Vincent's community shop
We are recruiting volunteers to help us run our busy shops. Our volunteer roles are rewarding and flexible to suit your schedule.
 
Typical volunteer tasks include:
Serving customers.  
Displaying stock on the shop floor.
Working on creative window displays.
Preparing, sorting and pricing donations.
By joining one of our friendly shop teams, you'll have the opportunity to give back to your local community, gain valuable retail and customer service skills and meet new people. If you'd like to volunteer at your local St Vincent's, please complete our online application form and we'll be in touch. Use our interactive map to find your local shop.
Volunteer at your local St Vincent's
 
Volunteer as an End of Life Companion
Would you like to provide end of life companionship to the terminally ill and their families?
Before volunteering you will have the opportunity to join the End of Life Companionship course. You will be able to choose to volunteer within your own parish, your local hospital/hospices, or your nearest care home. All available options will be discussed in the last session of the training. 
For more information, contact Alejandra Dubeibe Fong.
Join our next End of Life Companionship Course 
As a volunteer, you are provided with all the relevant up-to-date Health and safety, Compliance training as well as on-the-job induction and support.  Our internal learning platform provides you with the opportunity to increase your SVP knowledge, develop soft skills and build confidence in working with the SVP.
We also hold occasional public facing Society events that you are welcome to join.
I began volunteering with SVP in December 2017 through a Job Centre placement, but I have stayed. I volunteer around my childcare needs, so when they are at school I come to the shop and help out. I love working in the shop. The staff and volunteers have made me feel so welcome, it's like one big family. I have received training in all areas of the job and I have gained so much confidence. I highly recommend volunteering with the SVP.

Sarah, volunteer, St Vincent's Dudley Hill
Current volunteering vacancies