How we help
A request for help is a direct request or referral made by or on behalf of an individual or family during a time of need. This service is carried out by our volunteers who organise themselves into SVP groups that serve a specific locality. If we have an SVP group in your area then members of the group will visit you to understand your problem and to offer you help, where they can.
We have groups in over 1,000 locations across England and Wales so we will usually be able to help. If we are unable to help you because you require specialist advice or we do not have a group in your area we will try our best to signpost you to other organisations that can help.
Where we help
These are just a few of the areas in which our local volunteer groups can help.  We will aim to help if it is within the local volunteer group's capability. Many SVP groups offer a variety of social opportunities throughout the year.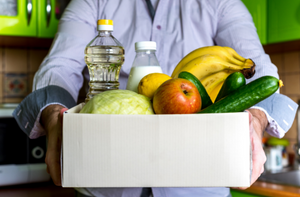 If you wish to donate items of furniture please visit our Furniture depot page. This is a list of items that depots are unable to collect. Where our volunteer groups are aware of a need within the community or have storage facility, they will, from time to time, be able to accept good condition items or food donations. 
Who we help 
We help those in need regardless of their faith, ethnicity, status or sexual orientation. We have strict safeguarding policies and procedures and all visiting group members must hold a DBS certificate.
How to request help directly or through referral
If you or someone you know is in need of help, please contact us now and we will help if we can. Please include your name, contact number and full address, including postcode.
We accept and consider referrals on a case by case basis. We ask referral agencies to be aware that our volunteers are not legally allowed to provide legal advice, guidance in debt management, nor replace the services that social care agencies or workers would otherwise provide. We sometimes offer lifts to Mass, help with shopping and many other small acts of kindness that make a difference. If you would like to make an agency referral please complete a referral form and email it to the Beneficiary Support Team.
Signposting
If you need advice or support in any of the following areas here are some third party providers suggestions who may be able to help and whom you may wish to consider: