St Vincent's, our Community Support Project in Bradford, is about to burst into bloom with a beautiful garden.
 From debt and housing advice to food parcels for hungry families, refugee and migrant support, and a huge furniture and second-hand white goods superstore, St Vincent's on Rees Way has helping those who are in need at the heart of its vision. Now, an additional feature is being introduced to add a health and wellbeing aspect to the St Vincent's community support centre. 

A beautiful community garden is being planned around the centre. Currently being planted, the garden will be a haven for all those who visit St Vincent's for food, comfort or resources, so that everyone can relax and enjoy the surrounds, get close to nature and lend a hand in growing and nurturing the vegetables and fruit trees.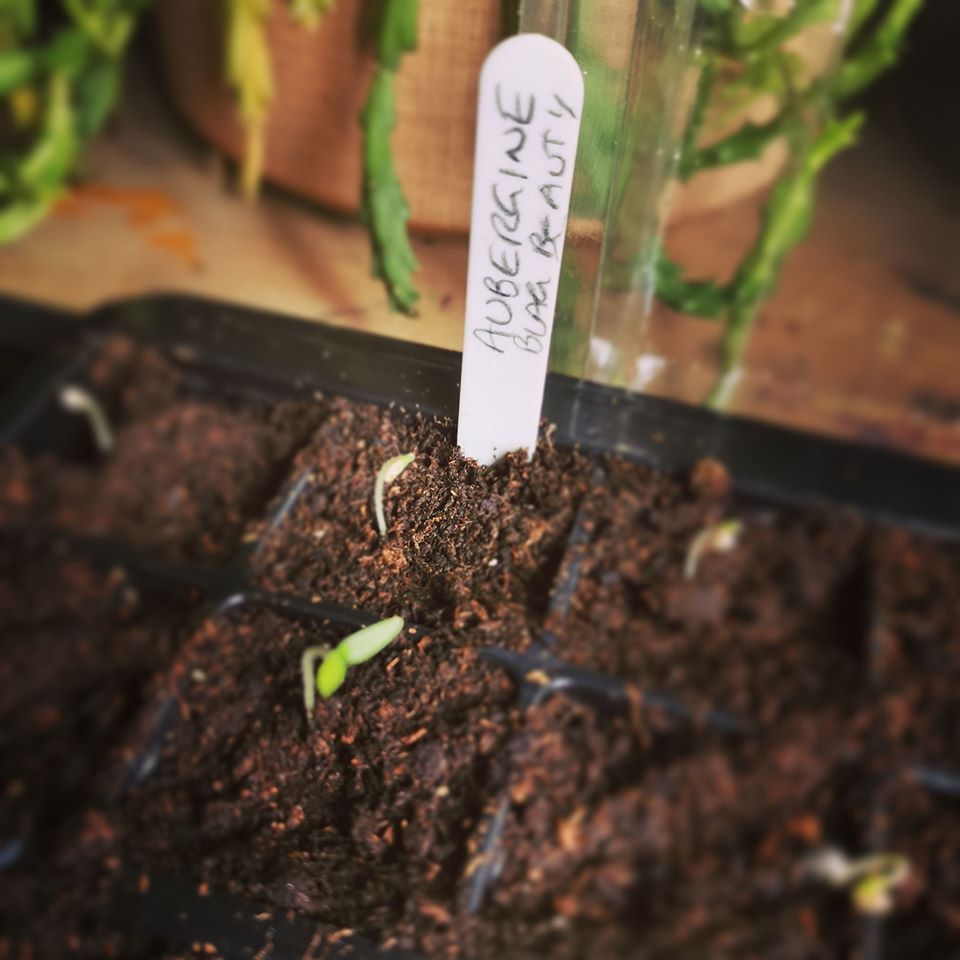 David Hyman-Schofield is St Vincent's green-fingered deputy manager and speaks passionately about the potential for the garden. David describes how the seating area will provide recreation space for service users and visitors to come and relax, while a separate growing garden area will provide fresh home-grown fruit and vegetables that will be distributed to local people. 

People who are hungry and coming to collect food parcels will eventually be able to come and collect vegetables to complement their parcel. David says: "the idea is to give nutritious, healthy fresh food in addition to the pasta and rice, tea and cereal that we provide to families and individuals in need."

David also says there is a mental health component to the garden. "There's a saying I know: to plant a seed is to believe in tomorrow. There's a volunteer who comes in struggling with depression who doesn't see much for his future. For that person, being outside and planting a tree, seeing it develop and grow takes them out of their head. It strips them back to something simple and grounds them. It grounds us to be in nature". 

David explains that the community garden at St Vincent's will be as inclusive as possible and cater for people of different backgrounds and life situations. Many migrants and refugees that St Vincent's serves through its English language classes have come from countries where they have access to a lot of land. When they come to the UK they find themselves without a garden, so the community garden at St Vincent's aims to provide them with a therapeutic space that can help them process some of the trauma they may be feeling. They will be able to plant produce native to their countries and integrate with locals.

There will also be a sensory garden, with plants and herbs like lavender which emit sweet fragrances. This means that people who are visually impaired, and anyone who has a learning disability can access the sensual joys of the garden, which will be wheelchair accessible as well. St Vincent's community garden will also serve young people. Talks are already in place with local schools and colleges to encourage students to come and lend their time learning to garden or landscape. Shipley college is interested in having students on their horticultural course spend time in the garden honing their learning and skills. 

Laura Whitford who is working on the project says that there is great need for a sponsor or funder. "Perhaps someone from a building or landscaping firm will consider sponsoring our Community Garden, especially our proposed polytunnel. We welcome anyone who wants to volunteer or donate. It could be a packet of seeds, some tools from the shed they are no longer using, or pots in the garden they have spare. Volunteers can be experts, or people with a passion for nature and gardening who may be have had an allotment, or people who have no knowledge but are willing to learn. We provide training and opportunities for all."

If you would like to get involved or support the St Vincent's community garden, telephone David Hyman-Schofield on 01274 513 049 email at davidhs@svp.org.uk.