The SVP furniture stores and depots are for the collection and distribution of donated items.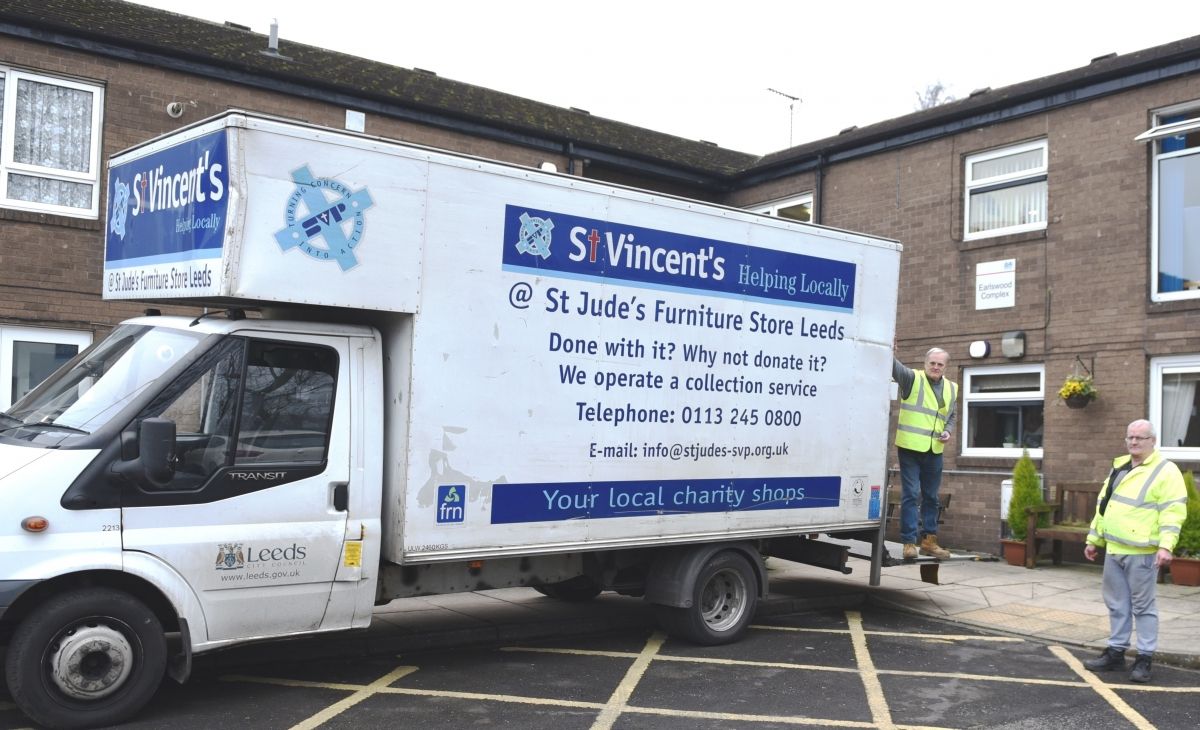 These stores and depots help to support our purpose in providing a practical response to those in need in the local community. Many of our community shops work hand in hand with furniture stores and depots locally, where donated goods are made available free of charge or via a small contribution to those in need through a "referral" process. All requests should be made via the local Conference.
Furniture stores will collect household items free of charge from donors and then re-distribute them, either through our community shops at discounted prices or direct to those in need. Our furniture stores and depots are supported by dedicated volunteers who help us make over 10,000 deliveries and collections a year.
Your donation not only helps to change people's lives, but also helps to:
Create funds to support our work in the local community and the Society overall
Provide goods at affordable prices to those in need
Build a greener future by recycling household goods and textiles, avoiding landfill and therefore reducing CO2
Please note the following:
There may be occasions where we are unable to accept certain donations, due to age, suitability or safety restrictions.  
The link below will show where these furniture stores operate and where collection of furniture is possible.
Please click here to find your local furniture shop or depot