St Vincent's Centre Southend is a busy community hub in Southend which runs vital services and programmes to support vulnerable people in the local community.
Foodbank and food services
Our crisis foodbank supports individuals and families at a time when they are most in need and have no other means of support. Our foodbank supplies food, toiletries, household essentials as well as nappies and baby food. Our volunteer drivers cover the Southend, Southchurch, Westcliff, Chalkwell and Leigh-on-Sea areas.
We also run a 'Knock and Drop' service delivering food parcels and medicine to our most vulnerable beneficiaries. The food parcels are designed to last a week and support can be given for between one and four weeks depending on individual circumstances. 
If you or someone you know needs help, please ring our centre on 01702 592980 between 10am - 4pm Monday to Friday or complete the form by clicking the button below. In the case of supporting agencies, please complete a Third Party referral form.
Vinnie's Pick and Mix is our weekly food club where people and families can come along to the centre and purchase up to 15 good quality food items for £3.50 per week with a £1 yearly membership.
No referral is needed, just come along to the centre on a Friday or the last Saturday of every month from 11.30am - 1pm.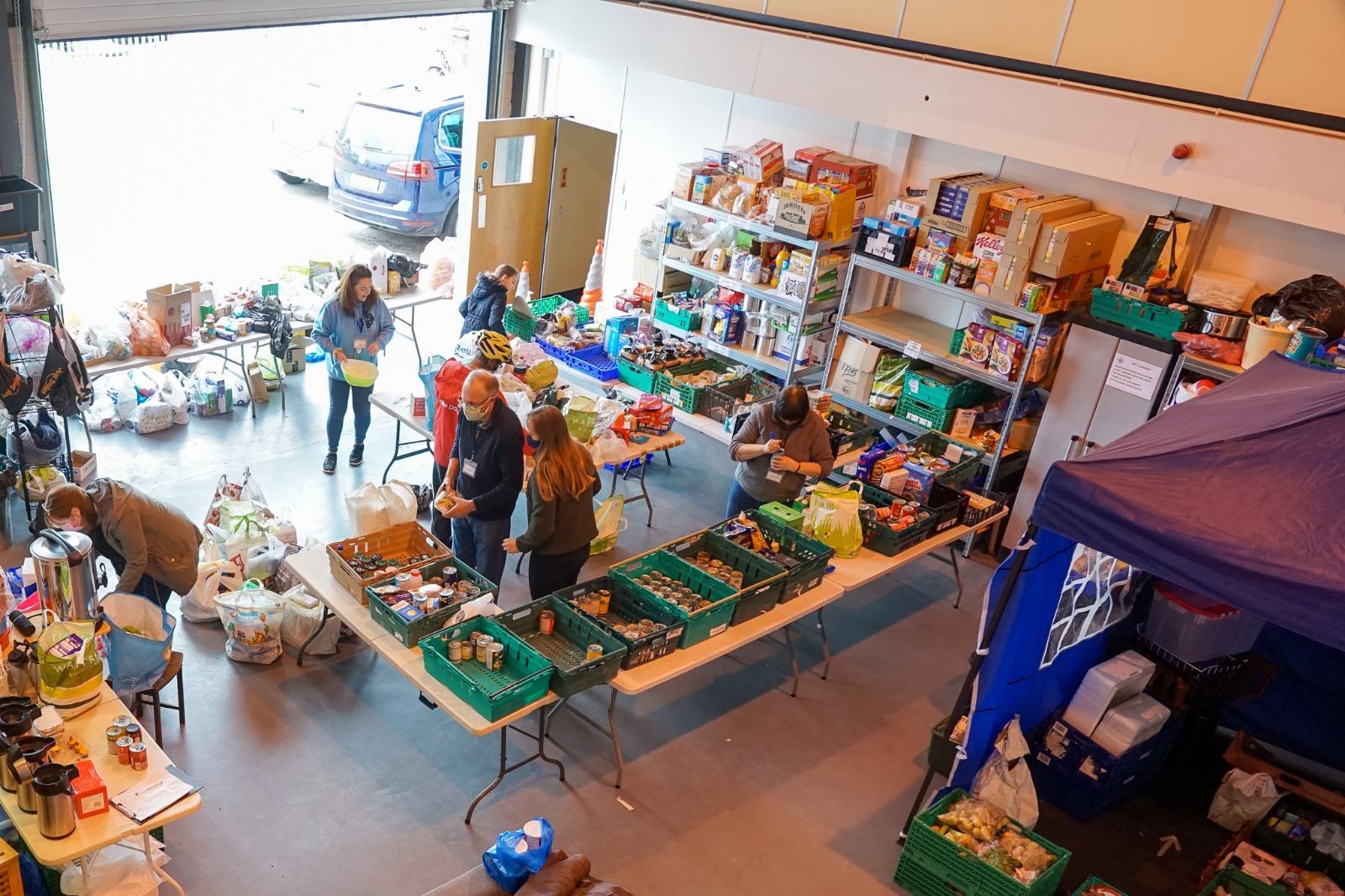 Befriending and Dementia Support
Our Dementia Support volunteers run a Befriending Service for those affected by dementia and their families. We offer a listening ear, companionship and practical support where needed. Get in touch to find out more about this service.
Medical and veterinary checks
Our volunteer Medical Practitioner attends the centre on Tuesday evenings. Appointments can be requested via a Third Party Referral Form completed by supporting agencies. (Add link to the Third Party Referral form)

A veterinary nurse is also available for free animal health checks provided by Charlie Boys Angels at our centre on Wednesday and Saturday evenings from 7pm - 8pm for those attending the Kindness Kitchens.
Individual supported services
If you or someone you know is struggling, our clothing and household store can supply clothes, shoes, bedding and small household items on request.
We also have the below services please get in touch to find out more about or services.
Finding supported accomodation
Learning and educational guidance
Wellbeing drop in services
Mental health and bereavement support
Free haircuts.
Utilities support
These are all reviewed on a case-by case basis and can provide one-off payments to those in crisis and struggling