It's Easter Monday and we have no fresh bread, milk or pastries - our breakfast boxes are going to be poor. Mencap can help with bread. There's a huge queue outside and Lunch is the same.  
Donation of £150 vouchers from LV.  
Donation of cheese, sour cream & potatoes.  
Thinking people are kind and then ... I get a phone call from Marie and she's had complaints. I could cry – no, actually I do cry.  
We are trying SO hard!! Feel like giving up. Why don't we just pack up and sit at home playing games or learning new skills??  
I deliver a food parcel to Bradford as one of our own in need. I'm still not convinced I want to keep going, feeling weepy and let down. 
It's only Tuesday and we have no donations of food. I argue with a food donation organisation about not meeting our need. Finally, Morrison's deliver hundreds of Easter eggs - East Leeds will have no teeth left once this is over!  
I receive a Phone call from Janet – her husband Rob is criticality ill and was taken to hospital in an ambulance - she can't go with him and she's completely devastated. 
It's 1.35am. Rob is dying.  
What does this mean for Janet?  
They have no one other than each other.  
This is awful. 
At 8am Janet arrives at the centre. We are all she has. We set her up with a mobile phone so she can FaceTime the hospital. We are so gutted and we can't even hug her. Darkest day so far.  
The day comes and goes.  
The sun shone.  
Steve and Simon from Affinity came to say hi in the sunshine. We were all emotional and miss each other and the Affinity guys. Chloe who has moved in near Dean is the only thing that makes me smile - they are looking out for each other.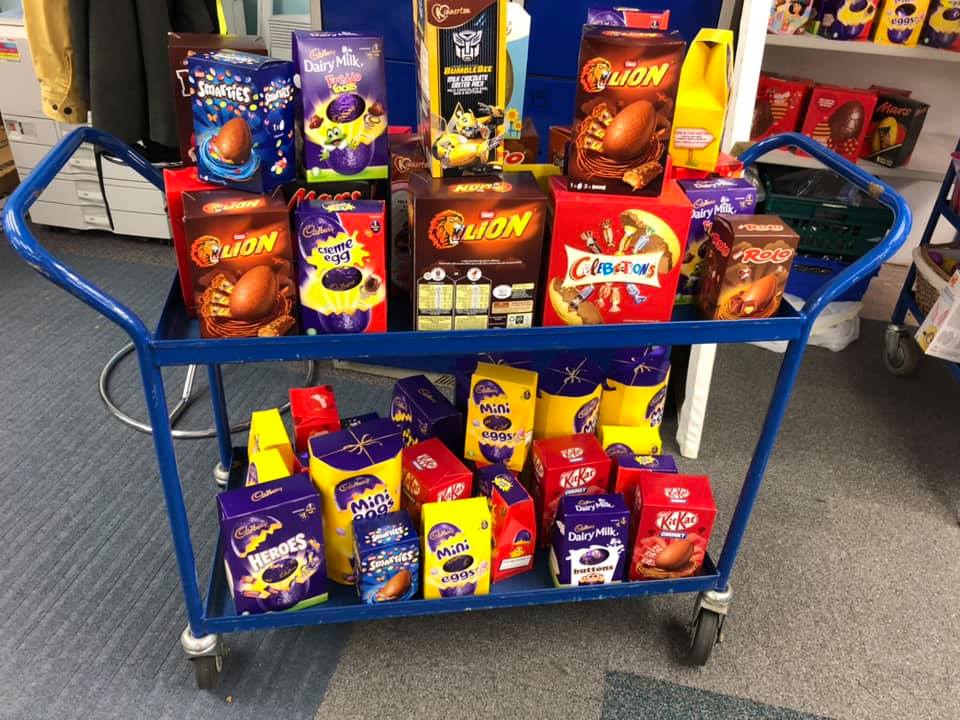 On Thursday we had a local coordinator at our door at 7.45am. Feels like if she had my home address she'd have turned up at my own door! I get told off for not following her rules. 
No change in Rob. Janet is broken. We are broken for Janet.  
I tell myself to keep going. Keep going.  
Zoom meetings for the first time was a riot. There were cats, kids and crazy hair. We'd all obviously missed each other.  
At 6am on Friday I received a text from Sally - Rob has passed away. She is with Janet at the hospital and she won't go home. I get dressed and head to St Vin's where the three of us cry, laugh and reminisce. The team send love. We can't hug her. We eventually get her to go home just before 9am.  
She's wearing Rob's Welsh jacket and his watch. It breaks my heart. 
Breakfast is strange - lots of new faces in the queue and there is a strange vibe. They all hang around across the street and are joined by a man who works in a supermarket nearby. We discuss after service and report it to police. We know this community and something doesn't feel right. The police come at lunchtime and end up helping us serve soup!!  
There's a huge donation of nappies, and another of cheese! Plenty of sandwiches so looks like east Leeds will be having continental breakfast on Monday.  
We are all knackered. Miss Julie offers to do an extra day to help out.  
Over 1400 meals provided this week. 
Saturday and Sunday spent in St Vins with Janet – it had to be done.