Peace Sunday - 17th January 2021
Peace Sunday takes place this Sunday 17th January 2021.  
The theme chosen for 2021 by Pope Francis and the title of his World Peace Day message is: 'A Culture of Care as a Path to Peace.' 
Pax Christi have produced resources for Sunday. See here  Here .   These include liturgy resources, videos, schools resources and children's activities. 
However, Pax Christi have resources available year-round, and are happy for people to use them and celebrate the Peace Sunday whenever it works for them!
New ideas for Engaging with Charity
Happy New Year!
We know things will look very different at the moment and there are many new things to get used to. However, we know you will want to get back to charity as soon as possible. So, to help you we've put a list of new ideas for engaging with charity together.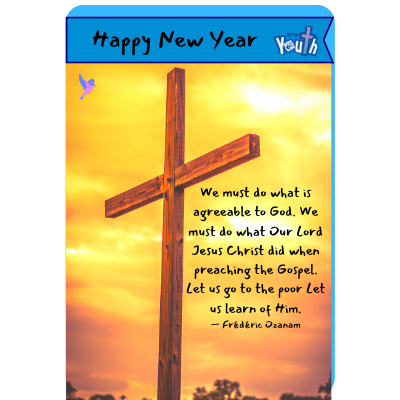 It might sound like a cliché, but being involved with the SVP really makes you realise how much you have to be happy about in your own life.

Ben, Youth SVP member
We believe that young people can use their voices to make a difference in their communities. 

By engaging in charity, Youth SVP members use their abilities and ideas to get involved in causes they care about and make a positive change in their schools and parishes.

Learn about Youth SVP