Do you need some inspiration for activities for your Mini Vinnies group? Try out some of our fun activities below! Mini Vinnies can put their colouring skills to the test with our logo print out, reflect on acts of kindness they have seen or learn all the words to the Mini Vinnies song!

Has your Mini Vinnies group been up to something fun lately? We'd love to hear about it!  
Happy Easter Mini Vinnies
The resurrection of Jesus Christ on Easter Sunday begins the joyful period of the 50 days of Eastertide in the Catholic Church. During Eastertide, the faithful are called to be enthusiastic and show gratitude to the Lord since he selflessly died on the cross.
We remember that Jesus has gone to prepare a place for us in his Father's house, while we have been called to go make disciples (Mt 28:19).  This prepares us for Pentecost when we celebrate the descent of the Holy Spirit.  It is the birthday of the Church, as the disciples went out of their locked room to proclaim the Resurrection of our Lord Jesus Christ.
Pentecost this year is on Sunday, 23rd May 2021.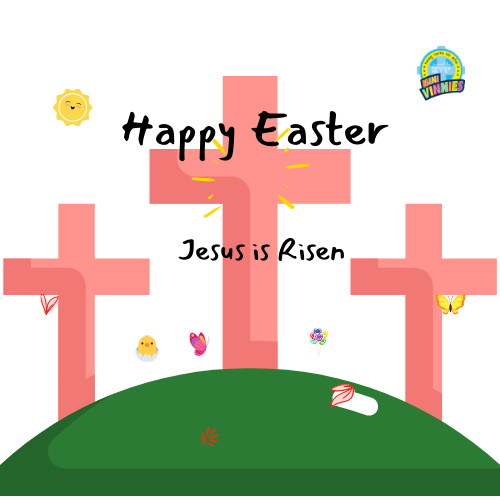 Challenge yourself this Lent with one of our doodles!
Follow either of the links below to check our two Lenten Doodles. There are two colouring in sheets with 40 objects on them. Decide which sheet you prefer and then each day choose an object to colour in, attempting to also do the associated challenge with that object. Best of luck!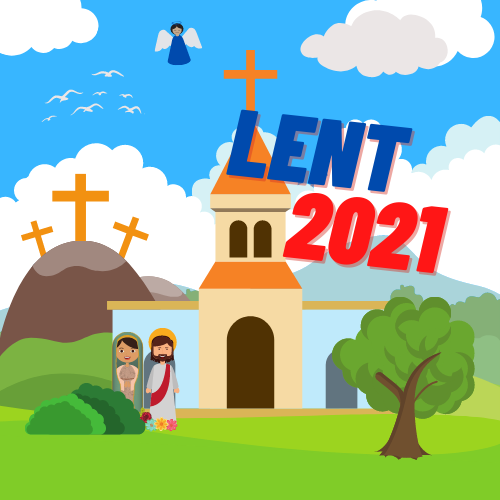 To Help With Running Meetings
New Ways of Engaging with Charity
The world has changed, more suddenly that it perhaps would normally but nevertheless it has changed. Looking to the future, in order to be best placed to serve those we need to, we must consider how we will adapt, how we will grow.
There are many challenges but also lots of solutions. With God we can emerge from this wiser, stronger and better able to serve those in need.