Happy New Year!
To help you get back into charity we've got some new ideas for you!
We know things will look very different at the moment and there are many new things to get used to. However, we know you will want to get back to charity as soon as possible. So, to help you we've put a list of new ideas for engaging with charity together.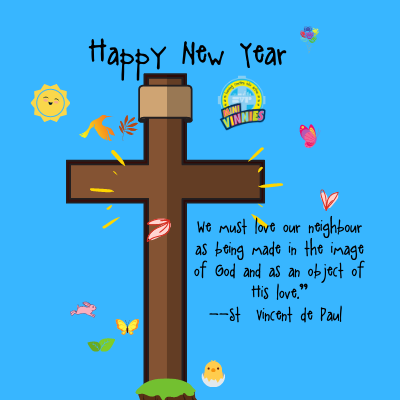 Can you learn all the words?
 
Young Vincentians EW
@YoungVinniesEW
RT @SVPEnglandWales: The deadline is approaching for the Young Vincentians Seeds of Hope competition! We are looking for young gardeners t…
2:51 PM - Sep 4, 2020
Young Vincentians EW
@YoungVinniesEW
RT @StDavids4: Thank you to our Primary 6 Mini Vinnies. 🙏@CoatMini https://t.co/w2899Yax8i
2:05 PM - Aug 20, 2020
Young Vincentians EW
@YoungVinniesEW
RT @youthSSVP: Our Mini Vinnies from Sacred Heart Primary in Grangemouth were so thoughtful and kind as they made cheerful "Stay Safe" card…
2:04 PM - Aug 20, 2020