Service, spirituality, solidarity
University Conferences - From the Sorbonne to a university near you!
You can find university SVP conferences (called SVP 1833) at the following universities:
Birmingham, Brighton & Sussex, Cambridge, Durham, Kent, Warwick, Newman House London, Liverpool.
The following universities are linked to a parish and you can join the SVP via the parish conference:
Aberystwyth, Leeds.
We have 11 universities waiting to start SVP 1833 conferences post pandemic so keep an eye out on these lists in case your university is one of them. If your university does not have an SVP 1833 conference, please contact us and we can help you start one.
If you are a young adult not a university or a graduate, you can join one of our Young Adult Hub Confernences if you live nearby - we have SVP Young Adult Hub London and SVP Young Adult Hub Birmingham. Hubs are growing and we are happy to help you set one up in your own area if you would like.
Join us at the YOUCAN Holy Land Pilgrimage in 2022!
All SVP Young Adult and SVP 1833 members are invited to join the YOUCAN pilgrimage to the Holy Land, walking in the footsteps of Christ. A wonderful opportunity to spend time together and make new friends. Please contact Rina Bird to secure your place.
Following so many restrictions, we can announce with pleasure that there will be a family retreat in the beautiful Staffordshire countryside at the Soli Retreat Centre in the village of Alton, 24-26 September, Covid road map permitting. The retreat is being run by the Young Catholic Adult Network. Places are going fast so first come first served.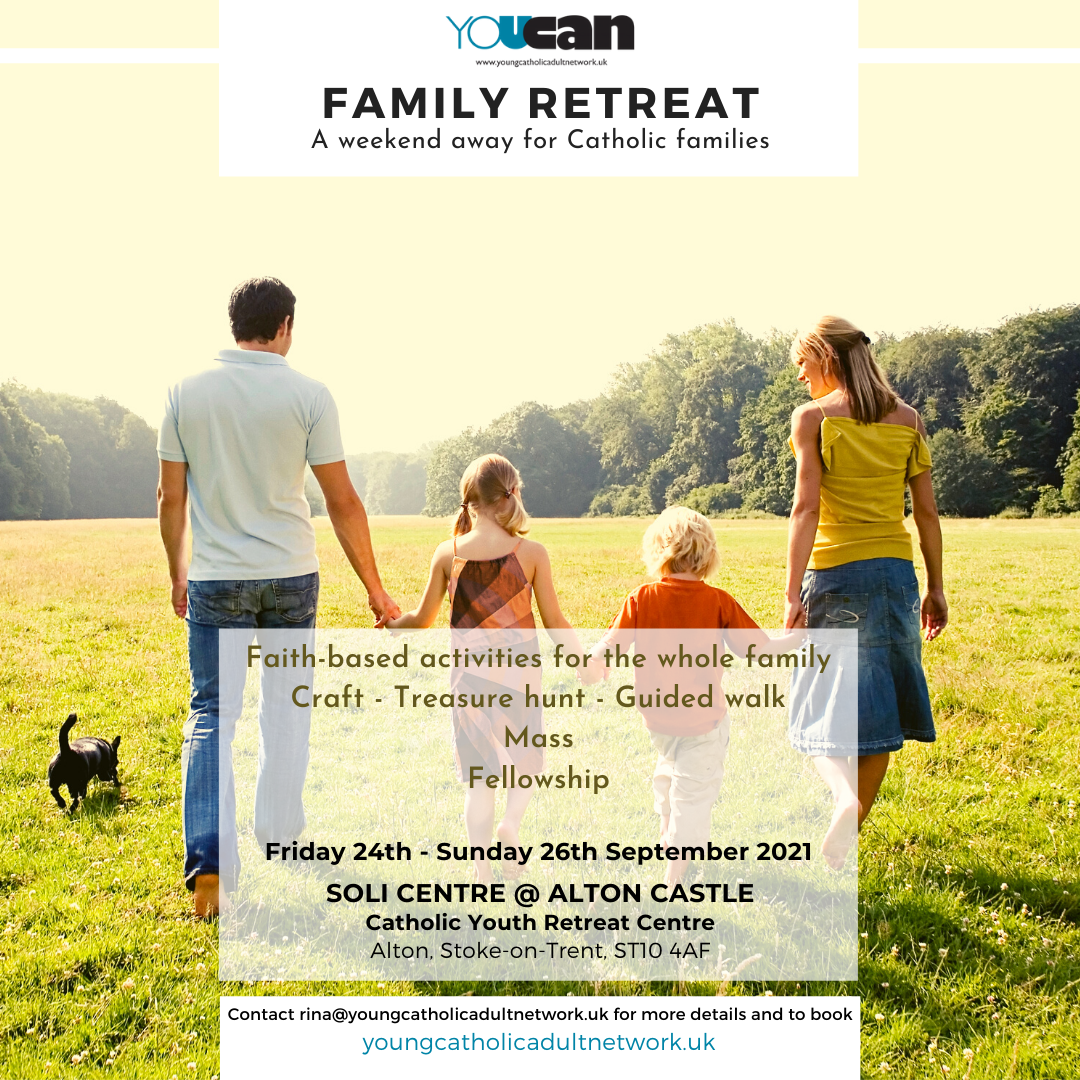 We are delighted to be in partnership with YOUCAN, the Young Catholic Adult Network and look forward to supporting events and training. You can read about our Mission at Home on the YOUCAN website and we invite you to join us at the YOUCAN pilgrimage to the Holy Land in July/August 2022 as well as the YOUCAN Retreat in September 2022 at Durham University. More details to follow. Please pray for all young Catholic adults and for their discernment of their vocation in life. Of course we welcome all young adults to join us as members of the SVP and continue the mission of Blessed Frederic Ozanam, creating a worldwide network of charity!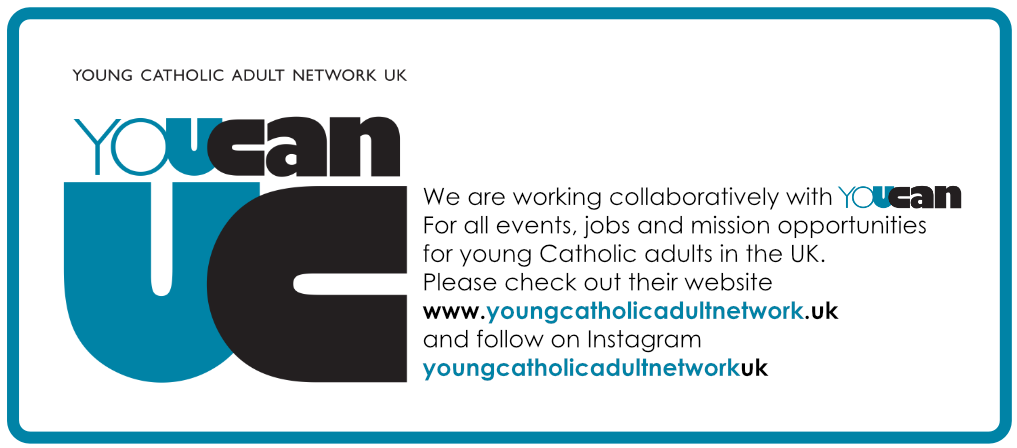 At the SVP England & Wales, we are comitted to young adult representation at all levels of the charity. As such, in 2020 the SVP instituted the Young Adult Council; a group of young adult members who represent the young adult membership on the social justice committee as well as the National Council. Our Young Adult Council meets every two months via zoom for updates and for the canvassing of their opinions on Board issues. In addition there is an annual retreat weekend for spiritual reflection, training and fellowship. If you would like to be a member of the Young Adult Council, contact the young adult manager on teresak@svp.org.uk.
Home photograph @Jacob Bentzinger on Unsplash
We are delighted to be in our second year of partnership with the Franciscan University Steubenville Catechetical Institute's franciscanathome programme. You can find our SVP page at https://franciscanathome.com/svp1833. Our members have free access to a myriad of workshop topics on all aspects of the Catholic Faith. We particularly recommed the Catholic Social Teaching workshop.