Similar to our focus on befriending in England and Wales, the core work of 35 local SVP groups in Romania is to visit and support families in need, often with food hampers, clothing and medicine. The SVP also funds a small projects scheme which enables families to regain independence from owning small businesses or livestock.
In addition to addressing basic needs for food and clothing, local SVP groups run a variety of projects, including a small projects scheme, to help families in need. The SVP also supports a 'milk for education' scheme which helps families support their children through school and others in their communities through the sale of animal products, including milk, cheese, meat and honey.

Read more about the success of the small projects scheme in the Winter 2019 issue of the Vincentian Concern.
Since we were given this cow, life has changed so much. We now earn extra income from selling milk, cheese and sour cream, which has enabled us to buy shoes and school supplies, like notebooks and pens, for Ionut. 

- The Mercher Family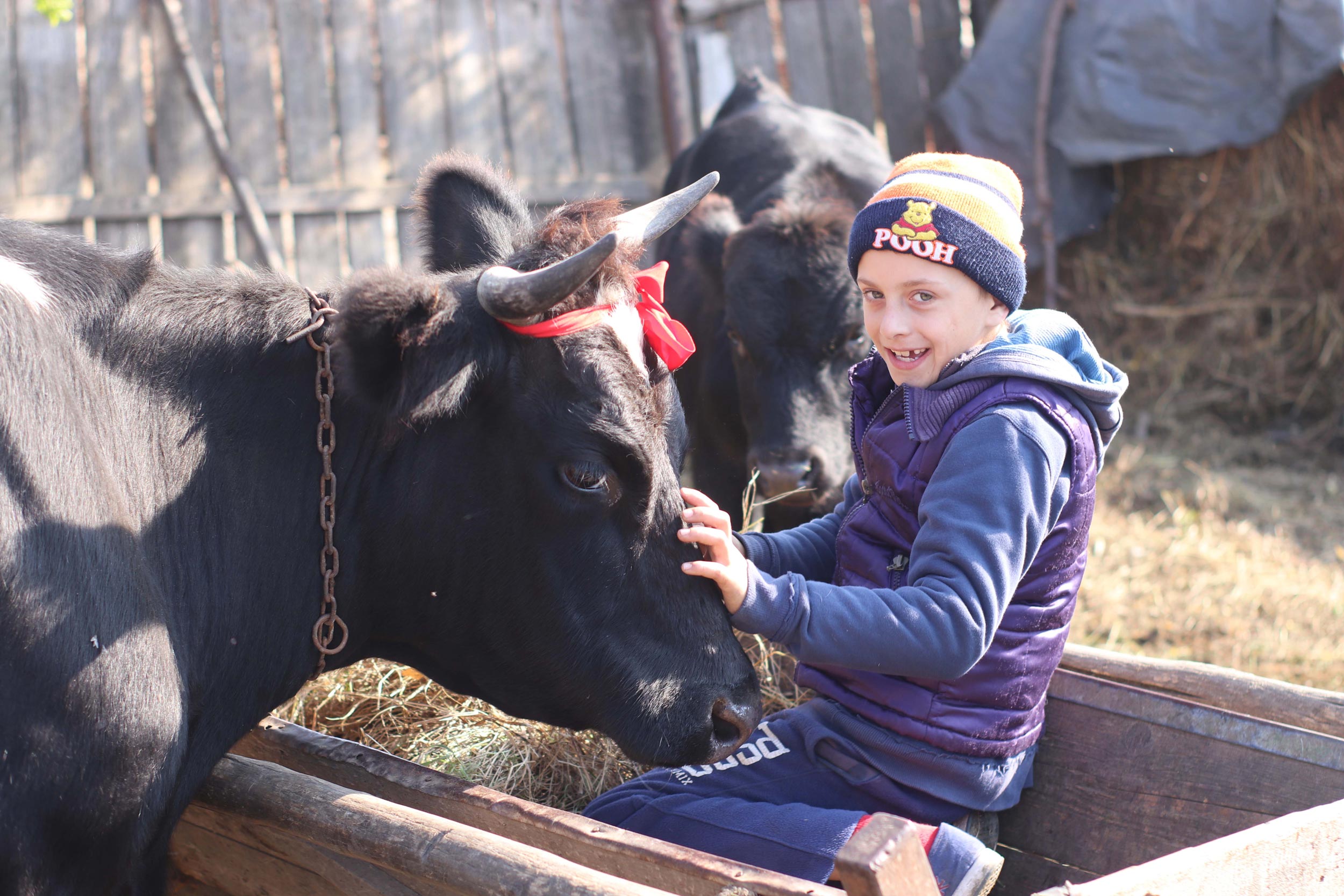 The SVP is committed to supporting young families and their children through school; whether this is helping pay for uniforms, stationery and books for children who would otherwise be excluded from school or running after-school clubs that offer a hot meal and help with homework. During the summer, groups also run holiday camps by the sea or in the mountains for children from inner-city tenement blocks, offering them outdoor activities and the chance to build their confidence and friendships. 
Can you support our work in Romania? Your donation could help pay for livestock so a family can afford supplies and books to send their child to school or help them start their own business through the small projects scheme.