South Sudan gained independence from the Sudan in 2011, following a referendum in which 98.8% of the population supported independence.  Its population is estimated as being between 8 and 10 million. Sadly it is still wracked by civil war. The Society is still officially a Central Council within the Sudan SVP, but now acts independently.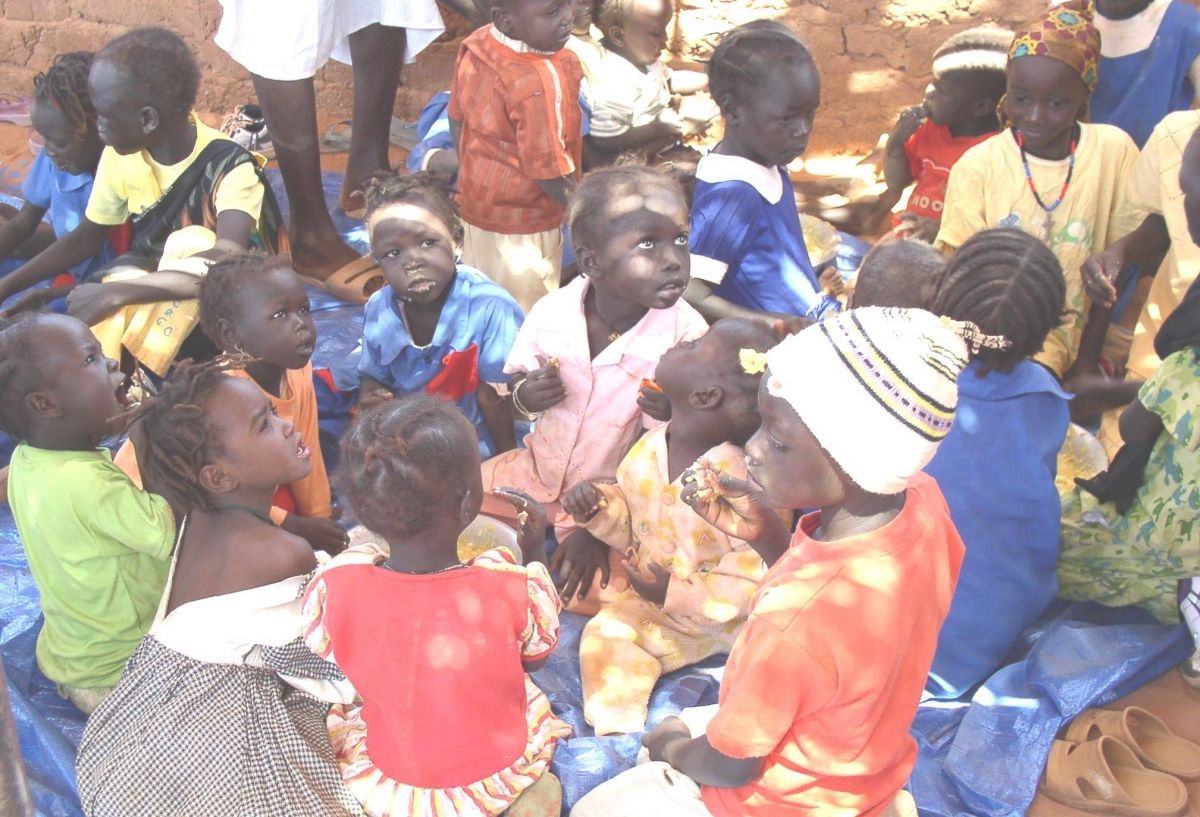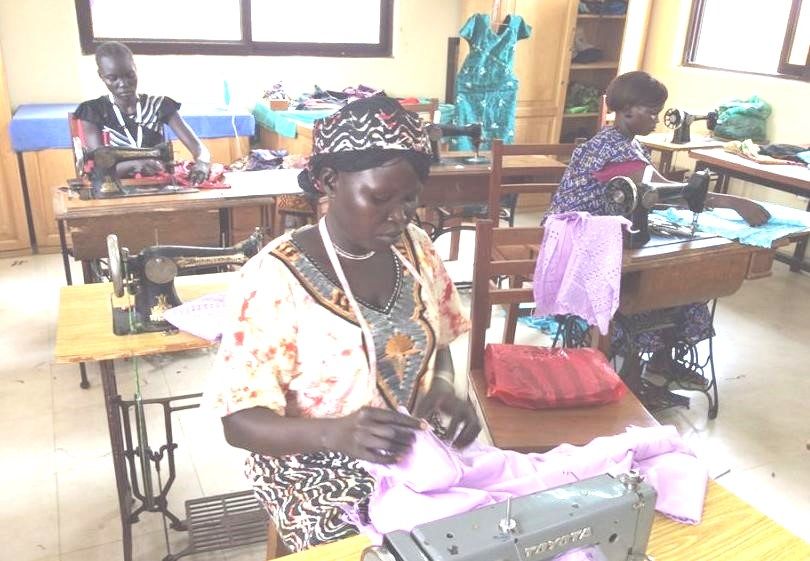 Two videos about the current situation and our work in Sudan and South Sudan can be viewed from here (part1) and here (part 2).
Hopes that independence would bring peace and prosperity have long since evaporated. While the country's oil reserves should provide most people with a decent life, instead, the war has left the country with hyper-inflation. Electricity is intermittent and petrol scarce, which prevents the Society's tankers from distributing water, leaving inhabitants thirsty. Those lucky enough to eat every day have to be satisfied with a single meal, usually beans.  Juba's one fire engine was out of service.
Following Foreign Office advice, we have not visited South Sudan recently. However, Patrick Bittar, ASASE's (Swiss Association of Friends of Sister Emmanuelle) director, recently visited South Sudan. His report is frightening, he only just got out of the country when most airlines withdrew their flights, as landing fees increased 5-fold.
Patrick, who is not an SVP member, reports that our staff have remained faithful to their work and grateful to receive a salary, as it is difficult to transfer money into South Sudan. One member of staff had hidden under his bed as neighbours were massacred, and on eventually venturing out passed dead bodies laid in the street. Inflation is running at a crazy 600% making food impossibly expensive.
He visited the Lologo Vocational Training Centre, where he was struck by people's courage.  4 ladies, who graduated in 2016, have rented a shop in the Lologo slum, offering their sewing services, using machines provided by SVP.
Patrick reports that the SVP programmes are an exception, functioning and working properly! The Lologo training centre matches the best externally verified criteria in terms of logistics, security and links with the local population, for its aid to the elderly and disabled. Applicants flock to the SVP's facilities in a hope to register for a small monthly allocation. 
A doctor at The Leprosy Mission (a Christian charity) expressed his gratitude to the SVP where 16 children of lepers are being trained as part of their Lologo programme.
The SVP cares for over 12,000 Internally Displaced People from Bentinue, Malakal, Bor and Kworijik. Our Disaster Fund was used to alleviate suffering and improve living standards. Each month 2,200 households receive 50 Kg of maize flour, a bucket of beans, 5 litres of cooking oil, 2 packets of salt and a tablet of soap.  In 2016, we were the second highest contributor to the SVP in South Sudan, behind ASASE.  This was supplemented by a grant from the International Society's funds.
More information is available in our Sudan and South Sudan appeal brochure which can be viewed and downloaded from here and copies are available from the National Office. 
For further information please select the report below.
Presentation on South Sudan by Dr Betram Kuol October 2017
The Work of the SVP in South Sudan by Ian Mawdsley September 2016