The essence of our work is person-to-person contact and spending time with people is our greatest gift.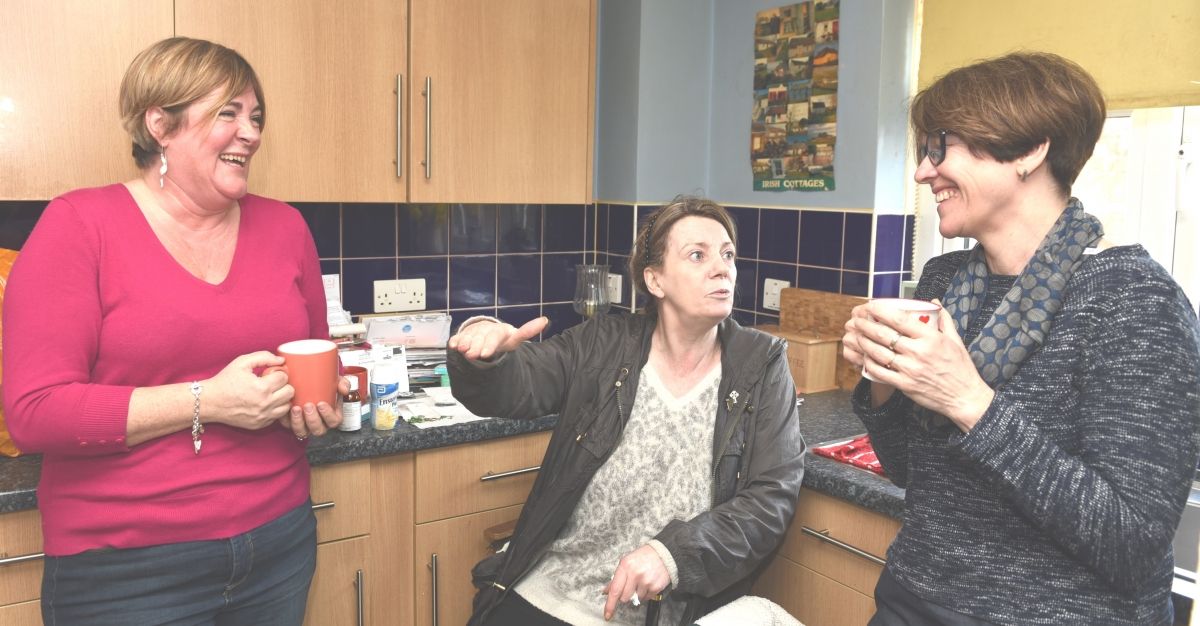 Throughout England and Wales, in their local communities, our volunteer members work in varied ways to give people a sense of belonging.  As well as offering friendship and support, our members give practical help such as food, clothes, furniture or financial help when this is needed. They also organise trips and social events for older people; help with transport to mass and other parish events, raise funds to send children to holiday camps; distribute emergency homeless packs (Vinnie Packs) to people on the streets; support prisoners, ex-offenders and asylum seekers and generally respond to local need.
Last year, in response to increased demand, our 8,857 visiting members made 475,064 visits and spent 625,084 hours visiting. We visit and help anyone in need, with no differentiation on the grounds of faith, ethnicity, status or sexual orientation. We have strict safeguarding policies and procedures and all visiting members must hold a DBS certificate.