The Young Vincentians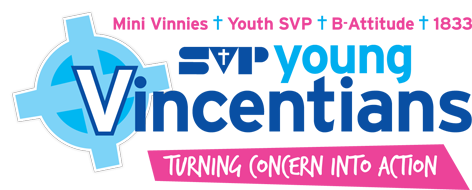 Our Young Vincentians programme takes our Vincentian ethos into schools, colleges and parishes, inspiring young people to give their time to volunteer and sow the seeds for a lifetime of service.

With more than 600 groups in England and Wales, Young Vincentians are the youngest members of the St Vincent de Paul Society who turn their concern into action! We have four programmes, or 'apostolates', across different age ranges:
Mini Vinnies (7-11 year olds)
Youth SVP (11-14 year olds)
B-Attitude (14-18 year olds) 
If you are interested in starting a Young Vincentians group, please fill out the application form below and a member of the team will get back to you.