Submitted by

Bryan Allen

on Thu, 30/04/2015 - 12:29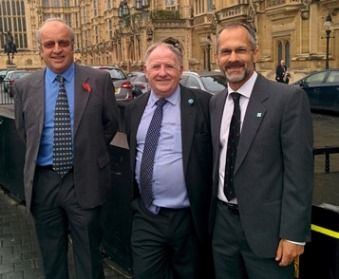 On 4th November, SVP representatives attended an annual reception hosted by the Caritas Social Action Network (CSAN), bringing together a wide range of Parliamentarians from both Houses of Parliament with members of Catholic Charities throughout the country.  The event was held in the River Room of the House of Lords.  Lord Touhig, the shadow spokesperson for defence, welcomed everyone to the House reminding them of St James' letter in which he warns us that faith without good works is dead.  Helen O'Brien the retiring CEO of CSAN gave her final report as she retires at the end of November.  Baroness Williams of Trafford, an Under-Secretary of State, welcomed the attendees on behalf of the Department of Communities. The formal proceedings were wound up by Cardinal Nichols who complimented all the Charities on the great work they do in combatting poverty.  He specifically mentioned the refugee crisis, and reminded everyone of Pope Francis' call to offer assistance and shelter to migrant families.  He recognised the Government's commitment to bring Syrian refugees to our shores and offered co-operation with all bodies involved with the scheme.  He also said he looks forward to the Chancellor's proposals to assist families in the interval between their tax credits being withdrawn and the introduction of a legal minimum Living Wage.  The Cardinal also announced that the Archdiocese of Westminster has now completed the process of being recognised by the Living Wage Foundation as a living wage employer.

Bryan Allen, Winston Waller and Adrian Abel represented the SVP at the event, which was also attended by representatives of Catholic charities ViP, DePaul, AIC, Pact and many diocesan Caritas groups.  Among the Parliamentarians present were Lord Alton, Baroness Masham, Lord Hylton, Julian Brazier MP, Frank Field MP, Greg Mulholland MP, Robert Flello and Stephen Timms MP.  
The event provided an excellent opportunity for the SVP to speak with Parliamentarians, reminding the influencers and decision makers of the important work members do in combatting poverty every day, around the country.