Any school holiday can be a challenge for families, but when February half term hits amongst a national lockdown and the majority of children have been home schooled since Christmas, there's all sorts of additional challenges to face. As a lot of the nation would find, being stuck at home for any length of time can be tough, but when there's no schoolwork to occupy the younger minds and no opportunities for trips or holidays – the seven days of half term can feel like a marathon.  
As part of Leeds Community Foundation's #HealthyHolidays campaign, St Vincent's Centre, Leeds were delighted to step up and help anybody that may need it during half term. It was a full-on week and all hands were on deck to aid in this large-scale operation, but it was completely worthwhile to ensure our community were healthy, happy and occupied during half term.  
Monday 
It's the very first day of half term and so we're all geared up and ready to go with a jam-packed week of food, fun and family entertainment as part of the #Healthyholidays campaign. A number of our wonderful volunteers have been in on the run up to this launch, packing, prepping and organising what's likely to be a busy week. First point of call is ensuring we have enough food boxes and activity packs to ensure that our community are well fed and well occupied throughout the week. The queue begins and our Covid-safe, conveyer-style service allows one family in at a time to take their provisions.  
It's so lovely to see some familiar faces we hadn't had the pleasure of greeting for some time – those that used to attend our Stay and Play scheme and individuals that have volunteered with us – all leaving with a guaranteed smile on their face as half term just got that little bit easier. With the activity packs containing items such as hula-hoops, DVDs, colouring books, slime (a definite favourite), playdough and other fun toys, there were smiles from the younger visitors, too.  
Tuesday  
Our weekly hot meals are coinciding with the #HealthyHoliday campaign which means the queue to collect some homemade, healthy hot dishes is much longer than usual. That's no feat for Dermot and our helpful volunteers though, as they've made enough food to feed the masses. This week, we're serving up some Thai chicken curry with rice, vegetable frittata with wedges, jacket potatoes with cheese and beans, vegetable soup and tea and coffee. We couldn't forget that today's operations fall on Pancake Day and so some of the sweet treats were also handed out to some very happy recipricants.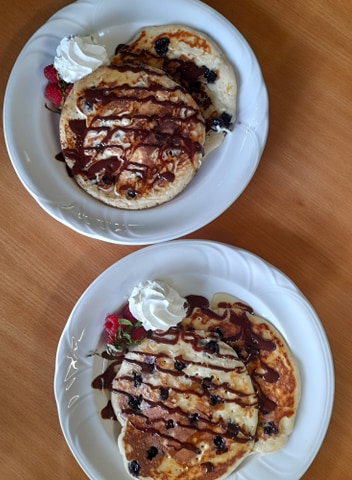 Wednesday  
Time to recoup and regroup and get ready for the second half of the week, throughout which we've decided to continue our food parcel support with some added extras. The day was spent putting together hundreds of provisions ready to hand out in a military-style operation. While it's paramount that the individuals who need it can access our services, it's also incredibly important that we can deliver it in a safe, socially distanced manner.  
Thursday  
The popularity of Monday's activity packs has spurred us on to provide even more fun and focused things to do in the half term holidays. So, we decided to distribute recipe kits, including ingredients and instructions so families can take part in some cooking. Not only does this provide a tasty family meal for all, but something to keep the younger minds occupied while out of school – as well as teaching them some supervised practical skills in cooking and meal prepping.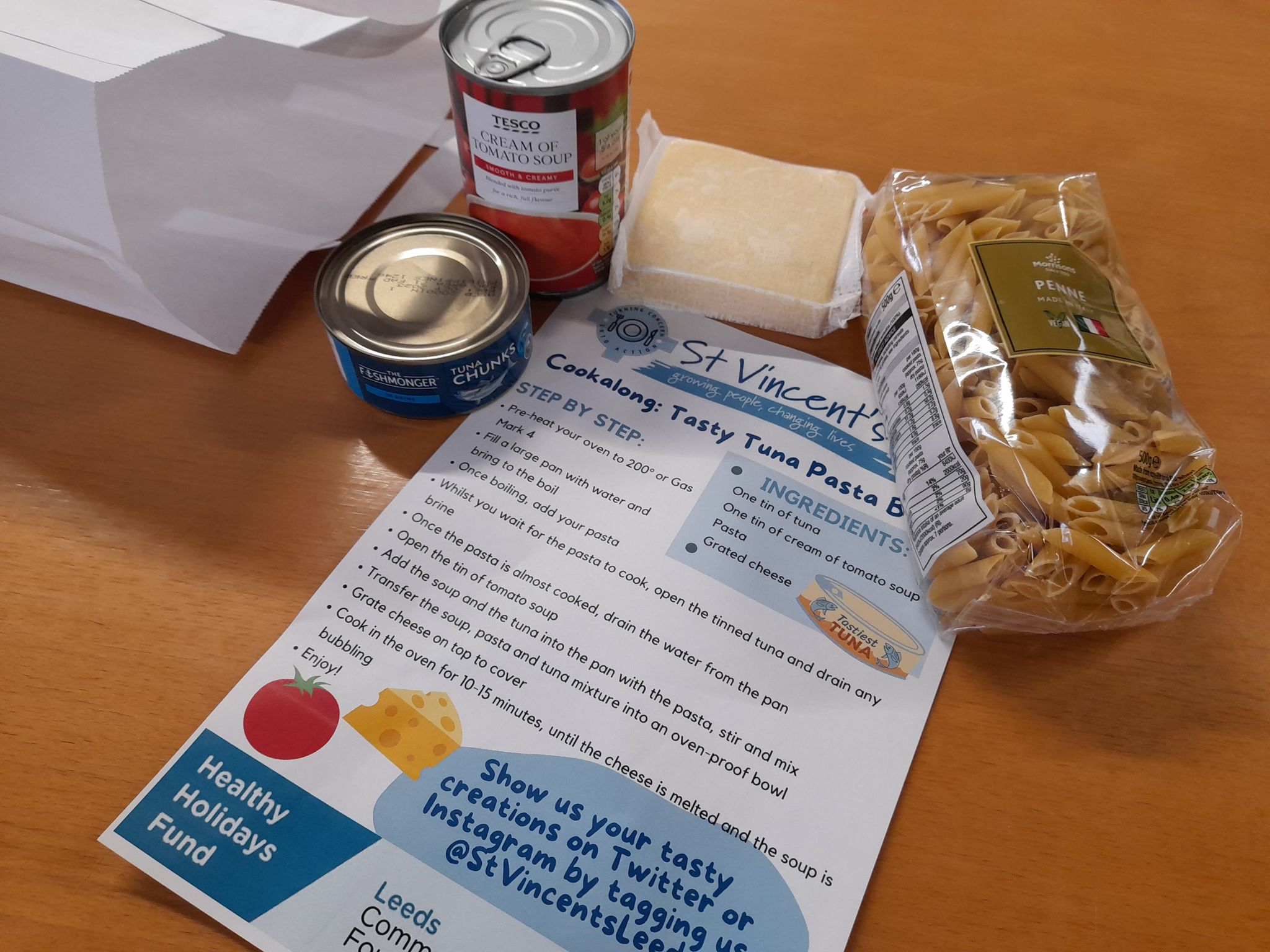 Friday  
Since it's Friday, our menu today is a little bit more indulgent than usual, as we're offering hot meals of delicious mac and cheese as well as (wagyu!) cheeseburgers, chips and salad – everyone deserves a treat! We served over a hundred meals to the community, with our usual orders of jacket potatoes, hot soup and tea and coffee also going down a treat.  
We're so pleased to have been able to offer a helping hand to those that may have required it over half term, the Healthy Holidays scheme is something we're proud to be a part of. Thanks to Leeds Community Foundation, Leeds City Council and our generous donors that have made this project possible.