Twinnage in England & Wales (E&W), started with India, in particular with Kerala, but now covering the whole country. Its 1.2 billion inhabitants makes it second only to China. The economy is growing fast, based on traditional and new industries. 80% of the population are Hindu, 13% Muslim and just 2.3% Christian. In total £301,000 was sent out to India in the financial year ending in 2016.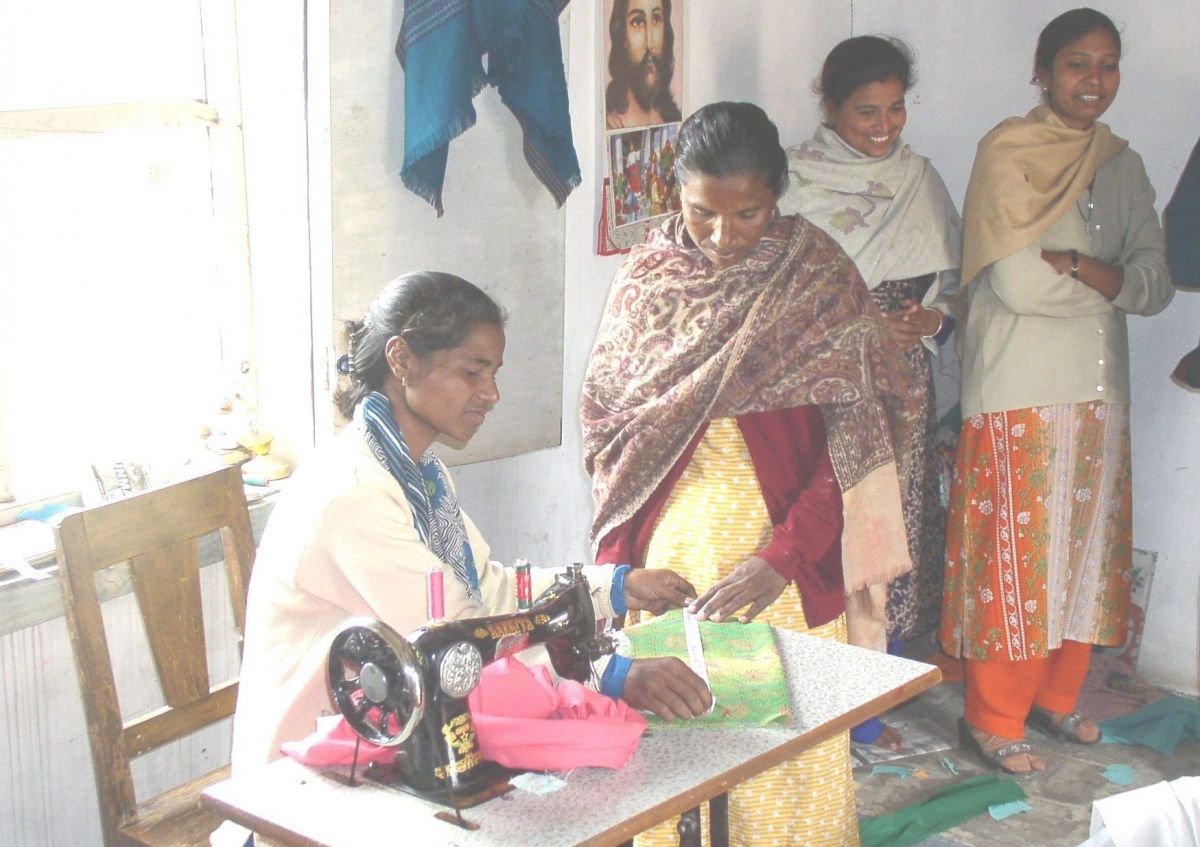 The SVP arrived in India in 1852/53, just 20 years after the founding of the Society, when a French missionary priest set up 2 Conferences in the French colony of Pondicherry. By 1960, a century after the Society was founded in India there were just 23 Conferences in total.  In the same year the first "Twinnings" took place and since then Twinnage has been of great value in sustaining and promoting the work of the Indian Conferences. India is now the second largest National Council behind Brazil, with around 7,200 Conferences and around 67,000 members. 
The Society in India continues to expand and beginning to make progress in the north of the country, which has a more scattered Christian population. Visits by SVP members from England & Wales take place every three years, visiting projects, meeting members and attending Conference and Council meetings.  India has begun to introduce internal Twinning with Conferences from the wealthier cities supporting the poorer Conferences, usually in rural areas, and India is also twinned with other countries, notably Australia.
Twin to Twin: Around 1,530 Conferences in India are twinned with groups in E&W, some of whom have more than one twin. Each twin sends £150 pa resulting in £216,000 being sent to Conferences in India in 2016.
Student Sponsorship: Education is very cheap but not always affordable to poor families. Technical training is particularly valuable (nursing, engineering, etc). Most sponsorship is for 3 or 4 years. School children can also be helped to afford books, uniforms, transport, etc. for even less. 
       Type of sponsorship       Amount per year (£)
       Higher Education                      120 
       Technical & vocational                70 
       School Children support            15 
Small Projects: Conferences in India can apply for small grants to help families. This could include buying animals, building a simple house or latrine or buying sewing machines. It includes some micro financing for small businesses so the money is recycled and constantly renewed, £31,000 was sent to India in 2016.
For further information please select from the reports below.
Visit to India by Adrian Abel (National President) and Stephen Hogg  (Portsmouth CC Twinnage Officer) January 2016
Visit to India by Marie Branch (Shrewsbury CC Twinnage Officer) and Terry Brown (National Twinnage Officer) January 2016

Resources 

Indian Student Sponsorship - Information Brochure

Indian Student Sponsorship - Sponsorship Form