Keep The Lifeline Campaign
Join us in Campaigning – Keep the Lifeline
At the start of the Covid-19 crisis the Government gave an extra £20 a week to the standard allowance of Universal Credit and Working Tax Credit. This increase is due to end in April 2021 this year, but poverty is on the rise.
This is a lifeline for millions of families! Join us in campaigning to ensure millions of families do not lose their lifeline. We have added our voice to the Keep the Lifeline campaign, calling on the government to ensure the temporary increase to Universal Credit is made permanent. Millions of families are struggling financially – help them by telling your MP why they should make this uplift permanent and making sure families on legacy benefits can also access this increase.
Government Ministers are considering whether to keep the uplift or cut it right now! MPs need to understand the urgency of this issue and how it will affect your local area - they need to hear from you as a young person living through this pandemic!
Write urgently to your MP about how a £20 cut would impact people on benefits, you, your families, friends and your community. We have put together a simple guide on how to write to your MP you can follow and use your voice to help those most in need to receive support and protection which you can find on Here.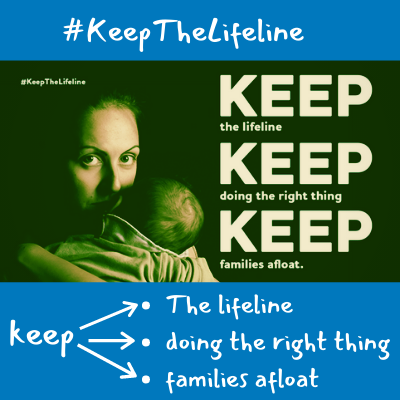 New Ideas of Engaging with Charity
To help you continue with the brilliant work you are doing and if you are looking for alternative safe ways to continue with charity, we have put a list of new ideas of engaging with Charity.  Learn More
We are looking for 2 young people (16-18) years to represent the older youth and young adult members at Board, biannual National meeting and selected committee level within the Society of St Vincent de Paul England & Wales (SVP E&W). At inception the selected committees are named as the Membership Strategic Committee (MSC) and the Social Justice Committee (SJC).
The aims of the group are to:
enable youth and young adults to have a voice on and make a positive contribution to the direction of the SVP E&W at Board and select committee levels
to contribute to the development of Vincentian spirituality within the apostolates for youth and young adults at SVP E&W 
to engage with the international youth and young adult SVP apostolate building fraternity, sharing of ideas and resources, following in the footsteps of past notable members such as Blessed Frederic Ozanam, Blessed Pier Giorgio Frasatti and St GiannaMolla
If you interested in becoming a member, please contact your Vincentian Coordinator.
Important Resources helpful at this time
Young Vincentians EW
@YoungVinniesEW
RT @SVPEnglandWales: The deadline is approaching for the Young Vincentians Seeds of Hope competition! We are looking for young gardeners t…
2:51 PM - Sep 4, 2020
Young Vincentians EW
@YoungVinniesEW
RT @StDavids4: Thank you to our Primary 6 Mini Vinnies. 🙏@CoatMini https://t.co/w2899Yax8i
2:05 PM - Aug 20, 2020
Young Vincentians EW
@YoungVinniesEW
RT @youthSSVP: Our Mini Vinnies from Sacred Heart Primary in Grangemouth were so thoughtful and kind as they made cheerful "Stay Safe" card…
2:04 PM - Aug 20, 2020